About Volusion
An e-commerce software solution for a wide range of businesses.
Objective
Create an easy to use storefront editor for new Free Trial customers allowing the customer to upload a logo, add/edit navigation, change styles and content, and manage store themes. Based on research, 75% of new customers want to immediately begin customizing their store so they can begin selling products.
Goal
Increase quick store setup and continue the effort to keep existing and free trial clients long term.
Process
Began with extensive competitor research. Interviewed sales team and customer service reps to find most requested features and common reported issues. Sales team confirmed that customers want to be able to edit their store from the front end with an easy way to navigate to the admin.
Challenges / Constraints
The largest constraints were due to outdated code (.asp). Many of the new features and interactions had to be carefully thought out. The biggest challenge was coming up with a solution that was not too overwhelming for the customers.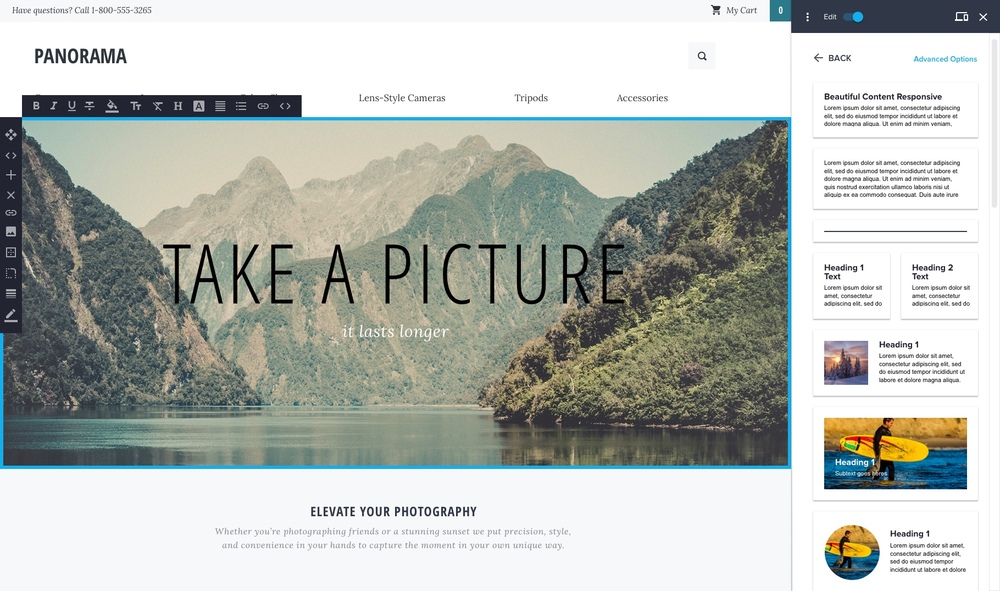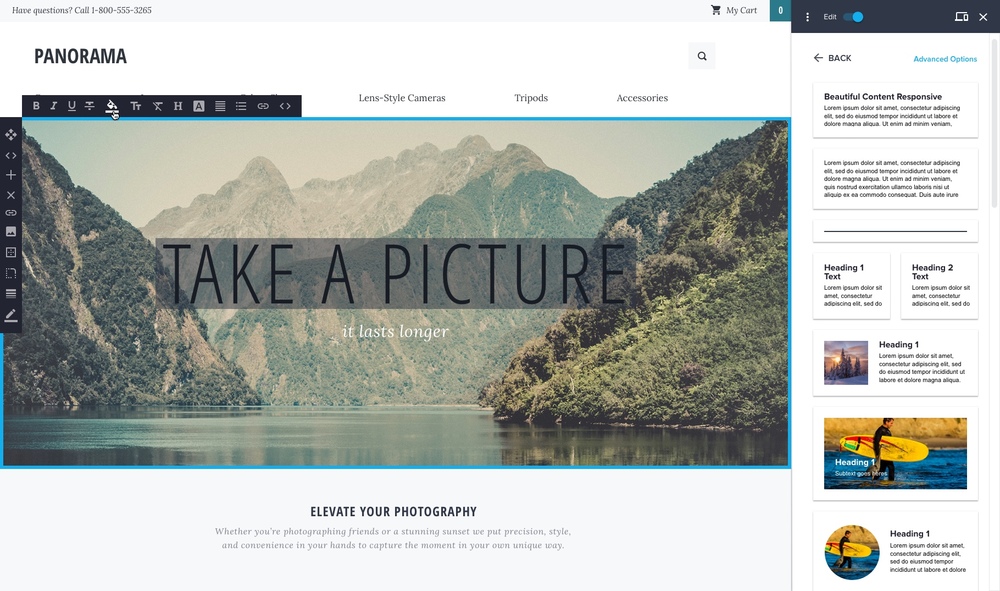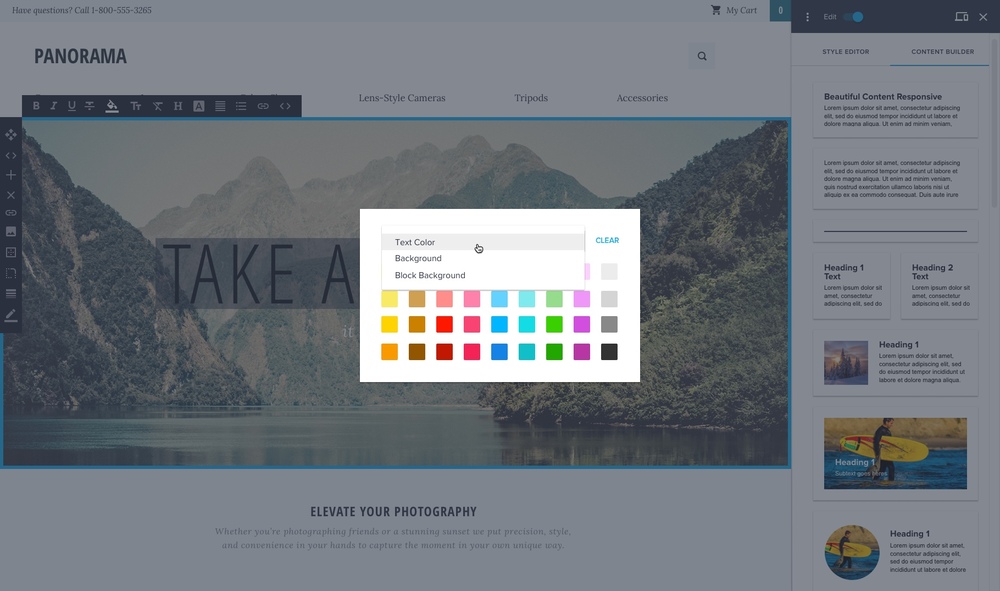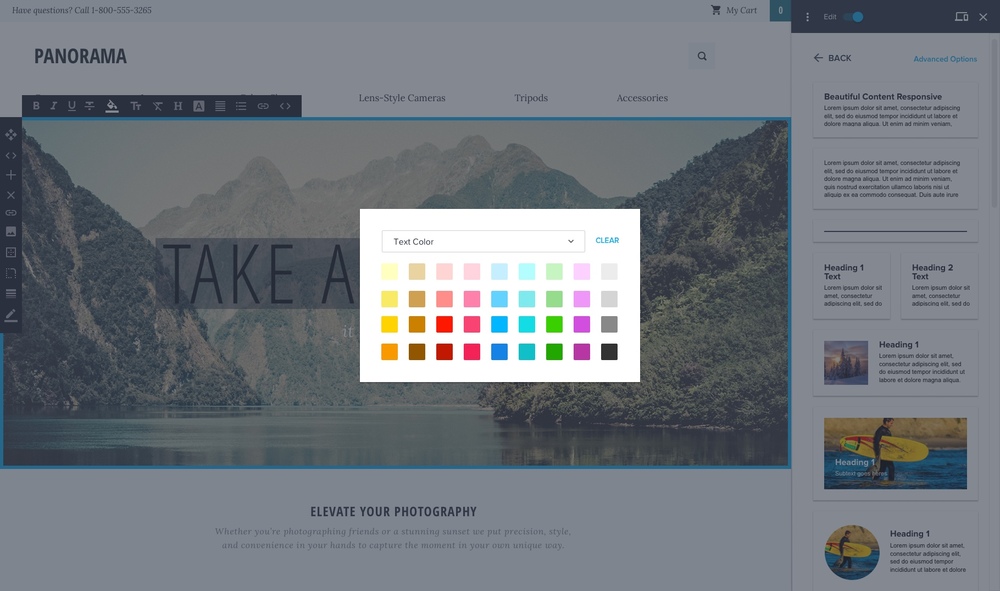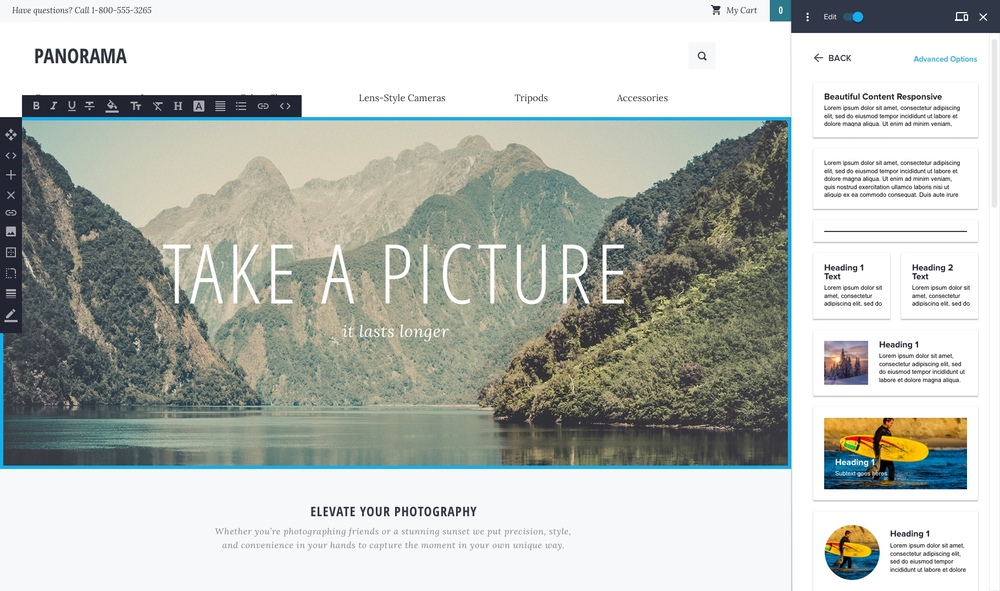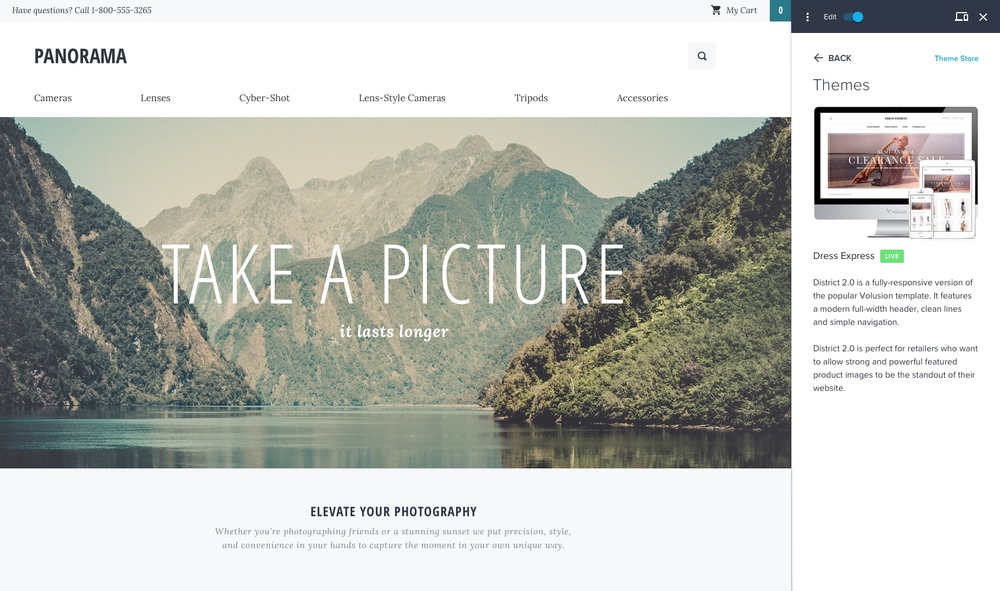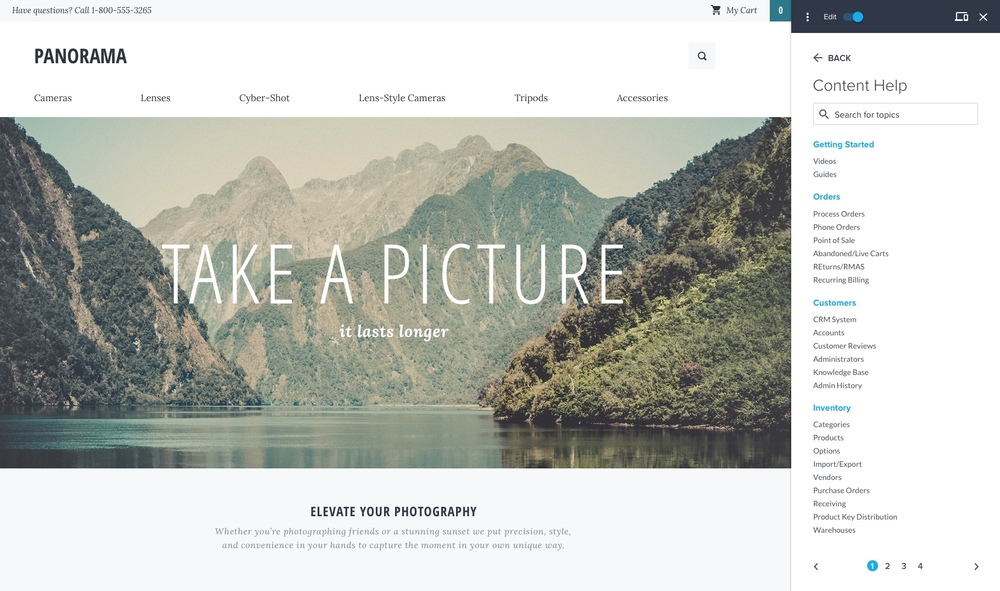 Ecommerce template design by sarahmakes.it